In this age of explosive state and national park attendance, the concept of getting away to somewhere off the beaten path has a new appeal.
Exhibit A: the natural area of ​​Scheier.
This 100-acre preserve nestled in the foothills region of central Virginia is frequented primarily by a small but loyal number of hikers and bird watchers.
The slightly hilly terrain is ideal for a pleasant walk in the woods. Along its 3 miles of trails, visitors encounter mighty chestnut oaks, bubbling streams, and splashes of color from slipper orchids and wild azaleas.
Here, loneliness still reigns. The nearest significant civilization is a 40-minute drive northwest of Charlottesville.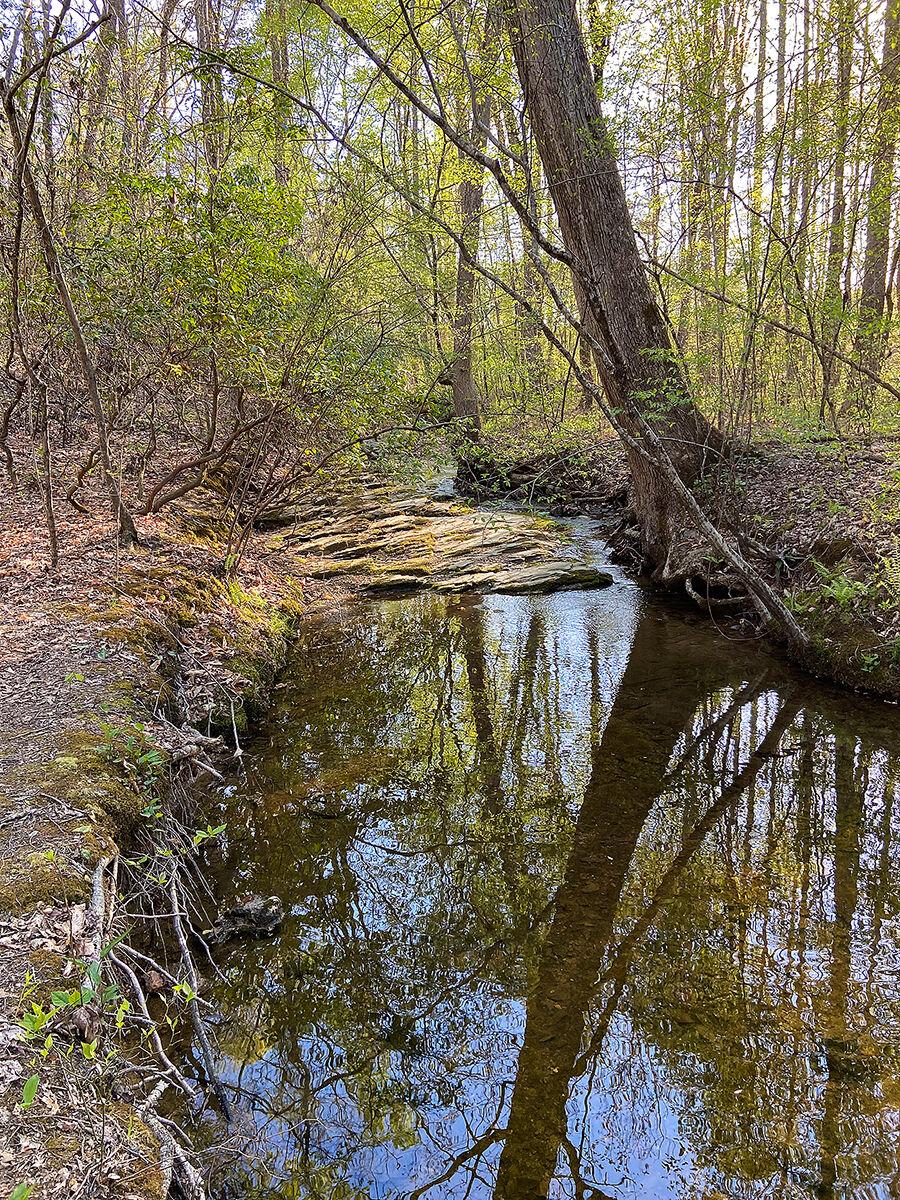 Before we dive into this story, let's confront its inherent conflict: As I bring Scheier's bucolic virtues to thousands of readers in print and online, could I be sparking a human trafficking rush? If so, wouldn't that call into question the peaceful atmosphere of this natural space?
Maybe.
So, let's make a deal. I'll tell you more about this semi-hidden gem, but you have to promise to take it slow. It is precisely this pact that has made the reserve what it is today.
The wooded property is owned and managed by the Rivanna Conservation Alliance, a non-profit environmental organization. The Charlottesville-based group is named after the river that flows 42 miles from its headwaters north of the city to the James River.
The Scheier (pronounced "shy-er") nature area is about 8 miles west of the Rivanna River. But rain that falls on the reservation drains into the river through the middle and south forks of Cunningham Creek.
A gazebo near the reserve's gravel parking lot tells how the conservation society came to own this secluded oasis. Roger Black, one of the founders of the group, met me at the site to help fill in the details.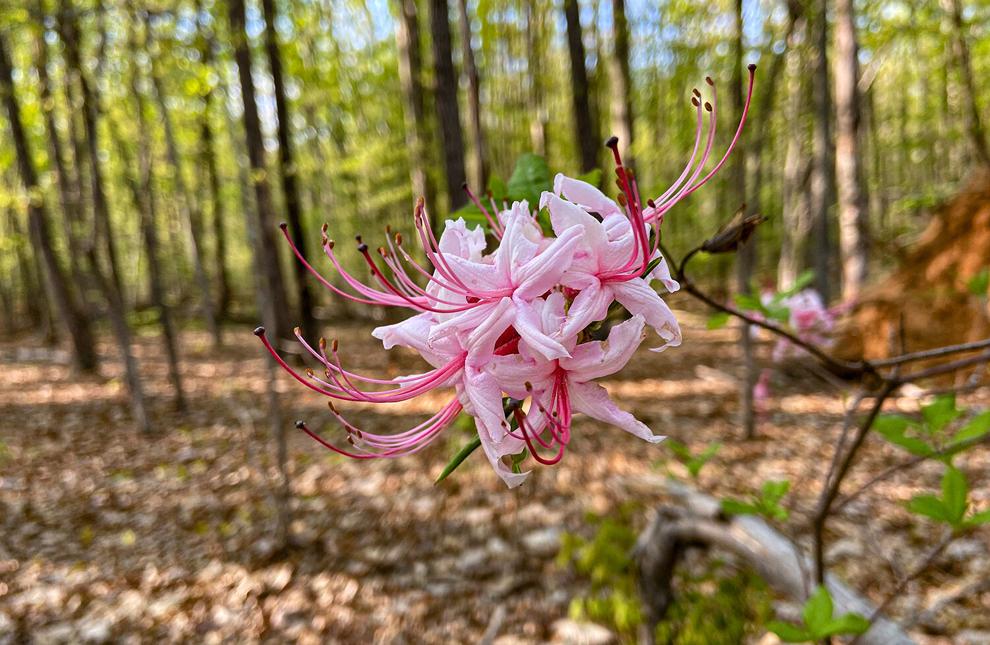 Howard Scheier, the property's namesake, worked at a steel mill in his native Ohio. That is, until he suddenly quit and left for a new life. In 1949, he and his wife, Neva, packed all their belongings into a Nash car and motorhome and spent the next few years traveling the East Coast. They hunted and fished wherever they stopped as they searched for a permanent home.
The couple finally found what they were looking for on a 100-acre parcel in Fluvanna County, Virginia. They bought the property in 1953 for $519, or $5 per acre.
Howard Scheier earned a small income raising minnows and selling them as bait. In what the bandstand describes as a "considerable feat of engineering", he dug nine ponds along the southern edge of his land to serve as a hatchery. The gravity-controlled system allowed him to raise and lower water levels as needed.
He built a chalet in front of the ponds. Next to the house were dozens of acres of woodland where he fished, hunted, and collected mushrooms. He had his routines and stuck to them, Black recalled.
"He was a pretty down-to-earth guy," said Black, who grew up a few miles from the Scheiers' estate. Black worked as a forestry technician for the state Forest Department and now heads Fluvanna's erosion and sediment control program.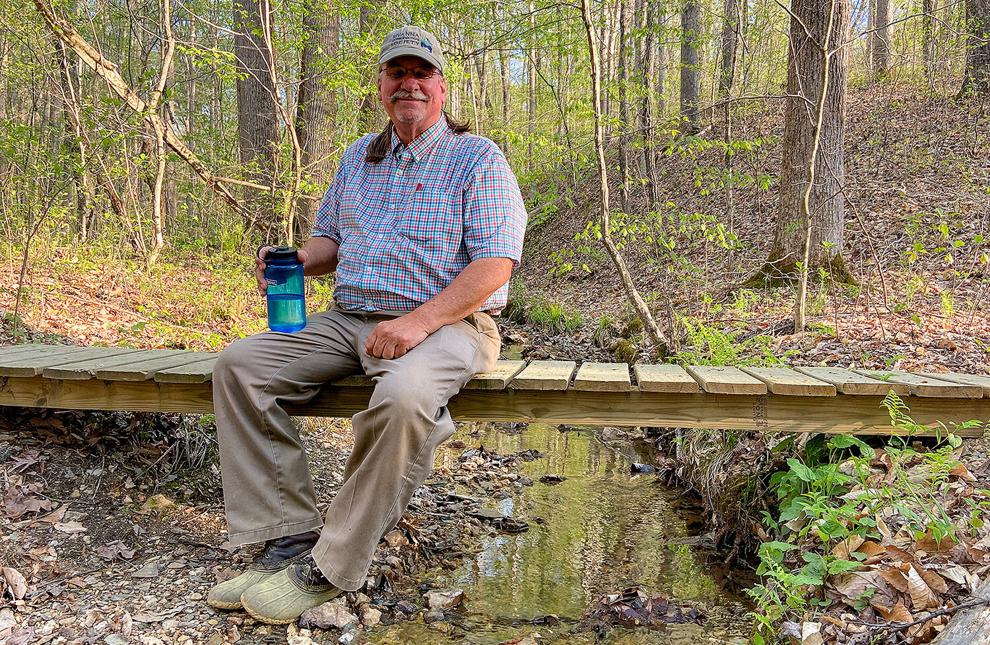 Neva Scheier died in 1989 at the age of 84. The Scheiers had no children together. In his later years, Howard began approaching nonprofit organizations and universities to accept his property as a gift after his death.
However, there would be conditions. He wanted it to remain in its natural state and remain in the hands of its recipient.
Some groups have shown interest, promising to place the property under a conservation easement that would prevent further development. But they admitted the plot would be too remote to manage on their own and they would likely sell the land to bolster their balance sheet.
Only the Rivanna Conservation Alliance agreed to Scheier's terms. Shortly after his death at age 87 in 1997, the organization set up a land easement with the Virginia Outdoors Foundation. The reserve officially opened to the public in 2000.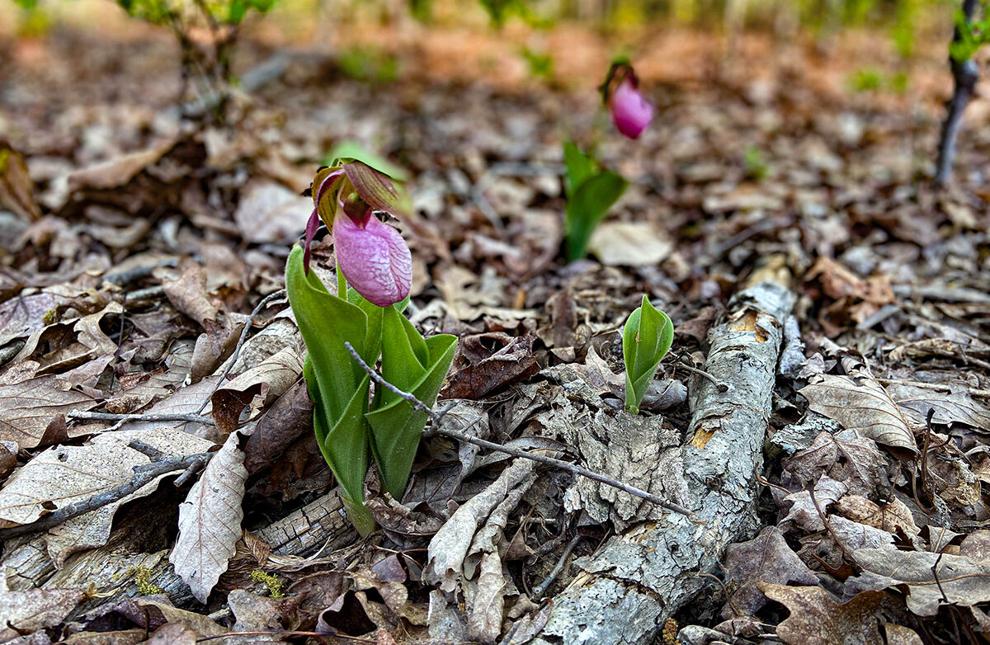 Some people bequeath their properties to third parties for preservation purposes. There's nothing too unusual about that. But a stipulation in Scheier's will ensured that his eccentric, nature-loving spirit would live on through his gift: he decreed that the trees there could only be felled for pest control or if they had died and constituted a security threat.
"His goal was to have a place that gave a view of an unmanaged forest," Black said.
This means that practices commonly used to manage forest health, such as thinning and prescribed burns, would be prohibited. In his time, Scheier also practiced this hands-off approach. The only major deviation was the clearcutting of a loblolly pine stand in the mid-1990s to combat a mountain pine beetle infestation.
Today, Scheier's earth looks and functions mostly as nature intended. Trees age, die and collapse. Volunteers remove trunks and branches that obstruct hiking trails. Otherwise, the trees stay where they land. Rotting trees stain the landscape.
Another consequence of Scheier's mandate is that young trees are allowed to grow into adulthood, regardless of where they are. In a managed forest, foresters remove young trees at regular intervals to ensure that others have enough room to grow.
Despite this, the Scheier Nature Area retains a relatively uncluttered park-like feel beneath its canopy.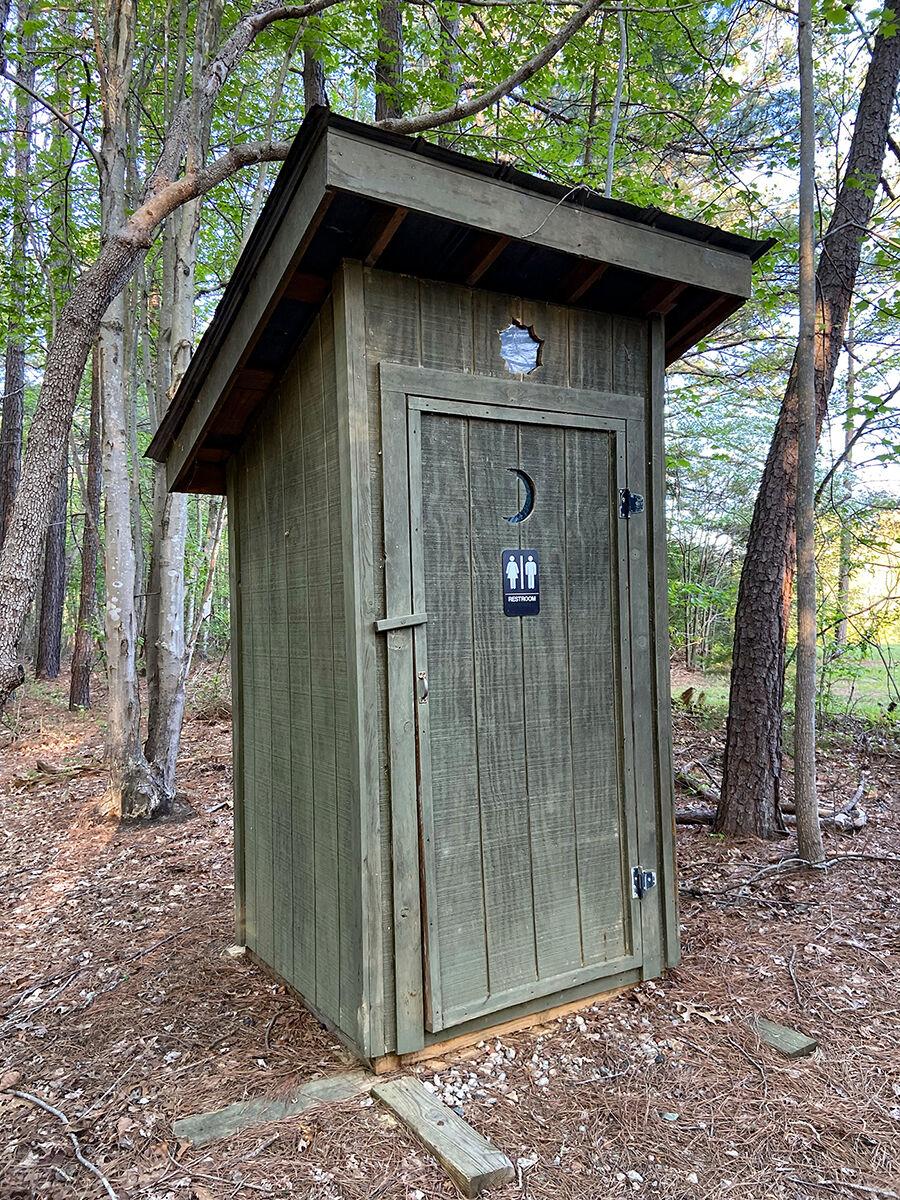 Amenities are few. Black and a few other members of the group set up a composite toilet at the edge of the forest and enclosed it in a wooden structure resembling an outbuilding, with a half-moon cutout in the door.
Behind the chalet, the whole is nearing completion on an educational pavilion, which has a roof but is open on three sides. Since 1998, a caretaker living on the property has been responsible for maintaining the grounds, trails and house. Black served in that capacity from 2001 to 2008.
The minnow ponds no longer function as a hatchery but are still full of life. The shallow finger-shaped pits are teeming with frogs and turtles. In early spring, the amphibian chorus can be downright deafening at dusk, Black said.
Howard Scheier was buried in Ohio, but visitors would be forgiven for thinking he never left his beloved Virginia estate. A pentagonal tombstone crouches beside the parking lot. Near the top, Howard and Neva Scheier watch from an oval-shaped studio portrait. An inscription at the bottom informs visitors that they have donated the surrounding property as a wildlife sanctuary.
"It was a generous thing to do," Black said. "He could have sold it and spent his last years fishing and hunting everywhere."