Hundreds of tourists flock to the Kallippara hills in Idukki to witness the blooming of Neelakurinji flowers that have transformed the green spots into a purple paradise.
Neelakurinji (Strobilanthes Kunthiana) bloomed widely in Kallippara hills known as Engineer Heights (Mett) which is one and a half kilometers from Kallippara in Santhanpara gram panchayat of Idukki district in Kerala on the Munnar-National Highway Kumali.
With large numbers of visitors flooding the scenic locality, the panchayat authorities and the police have decided to enforce strict security measures.
The blue slopes
Strobilanthes kunthiana or Neelakurinji blooms once every 12 years. They are purplish blue and bloom like a million stars on the slopes of the shola forests of the Western Ghats. The phenomenon is called "gregarious flowering" in botanical terms. There were times when the bloom went haywire in unpredictable ways.
Neelakurinji plants are generally distributed along mountain slopes that are 1,500 feet above sea level between vast shola forests and rolling grasslands that coexist in a moderate tropical climate. They must grow freely and will not survive human attempts to raise them in a structured environment.
No to plastic, go up on foot, entry until 4:30 p.m.
The path from the main highway to this location is rough. Jeeps performing off-road services were allowed in this place until the other day. However, considering the security angle, the police ordered them to stop the services. Trips to the Kallippara Hills after 4:30 p.m. were also banned. Another direction for tourists is to not bring plastic. A fine will be imposed if the flowers are picked or destroyed.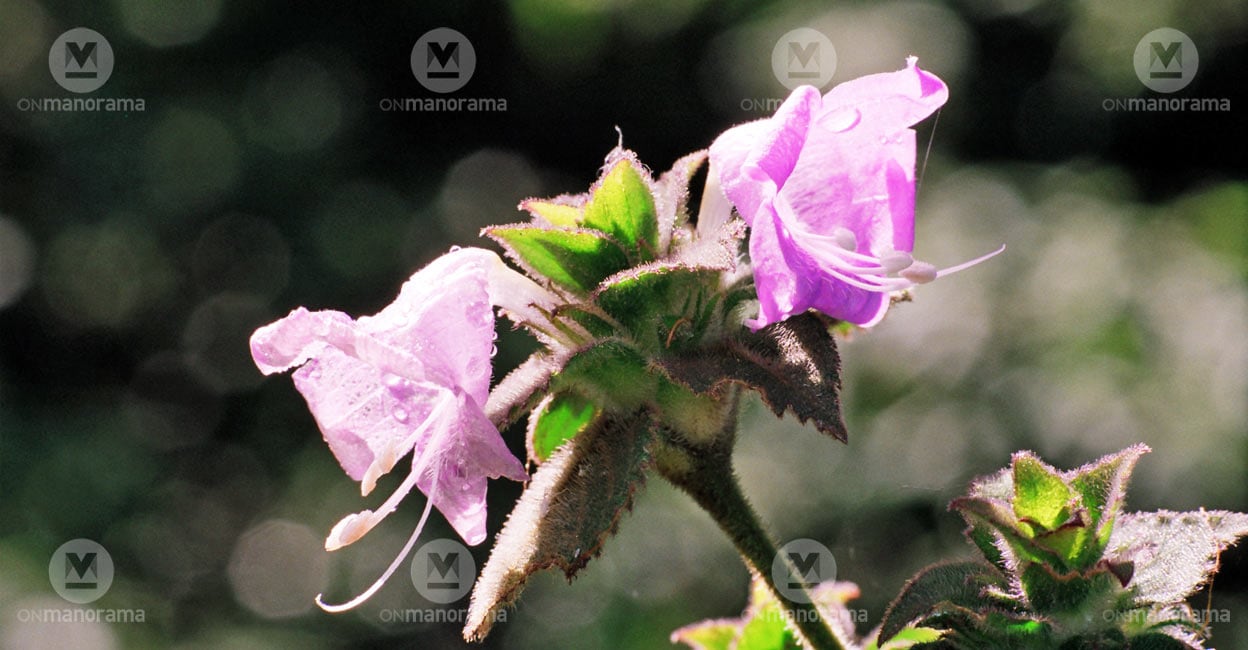 Don't lose your way to Kallippara!
Recently, social media was abuzz with talk about some Malabar tourists, who used Google Maps to search for Neelakurinji in Kallippara, landing at Kallippara viewpoint near Thopramkudy. They must travel nearly 45 km to finally land at Kallippara in Santhanpara where the kurinji bloom.
Kallippara which has not found a place on the tourist map so far is not very famous. Therefore, if one searches Kallippara on Google Maps, the first answer that surfaces is Kallippara viewpoint near Thopramkudy. There is also the Kallippara viewpoint near Vannappuram in Thodupuzha, another tourist spot Kallippara Hillview in Pathanamthitta and the Kallippara viewpoint in Kozhikode. Those dependent on Google Maps should search Santhanpara or Pooppara for directions.
How to reach
• Those coming from Kottayam district via Kumali and Kattappana should reach Nedungandam and then reach Kallippara via Udumbanchola. Those coming from Pala and Thodupuzha have to pass through Neriamangalam, Adimali and Rajakkad to reach Santhanpara and then travel 6 km to reach Kallippara.
• Those coming from Ernakulam have to pass through Kothamangalam, Adimali and Rajakkad to reach Santhanpara and Kallippara. From the Idukki district headquarters of Cheruthoni, tourists can reach Santhanpara via Kattappana and Nedungandam as well as Kallarkutty and Rajakkad.