The man behind the green | Fishing Industry News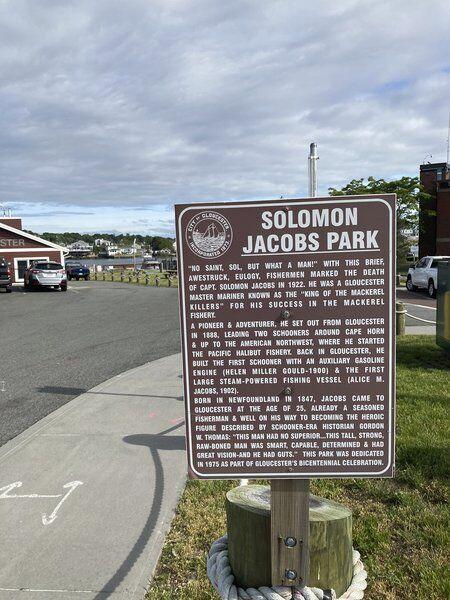 While Howard Blackburn had a roundabout to his name and the home of Fitz Henry Lane had been preserved, Mary Favazza could not comprehend the fact that the town had not commemorated Gloucester's "most famous" schooner captain. .
So her husband Sal, who was the executive secretary of the Gloucester Fisheries Commission, established a park in the name of the captain.
Solomon Jacobs Park – with lots of grass, park benches, and cobbled walkways – is one of the best places to watch the movement of Gloucester Harbor.
Although it's small in stature, it makes up for that with its beauty and ingenuity, as park benches and picnic tables provide a needed break from the fast paced downtown area.
Located on Harbor Loop, the park is adjacent to Gloucester Coast Guard Station and a short walk from the Gloucester Maritime Museum and Aquarium.
The 1.8 acres that make up the park are owned by the City of Gloucester, purchased in 1965. There are 0.2 miles of public trails for walkers to explore.
But who was this man – Solomon Jacobs – who secured a piece of land amidst the bustle of downtown that bears his name?
Thanks to the late Chet Brigham's 2012 article on Good Morning Gloucester and other online resources, we learned a bit more about someone important on Thursday afternoon.
Raised in an old Newfoundland fishing family, Jacobs came to Gloucester and quickly rose through the fishing ranks to become a high line captain, setting records for quick trips and large catches.
He was the owner and captain of three vessels in the Gloucester Fleet, indirectly initiated the Irish mackerel export fishery and was the first in the Gloucester Fleet to adopt the wireless telegraph, to commission a schooner with an auxiliary engine and to build a steam purse seiner.
Jacobs' accomplishments, according to Brigham, would give this sailor the title of "King of the Mackerel Killers." Wow, what a name!
The Boston Globe defined him as one of the most daring and intrepid marine masters to navigate a fishing craft. The Gloucester Daily Times nicknamed him among a long list of fishing captains and a wonderful storyteller.
During his reign at sea, however, even the king got into trouble.
"It was often controversial – like the time he wielded a pistol to protect his seine and his treaty rights," Brigham wrote. "The dispute escalated into an international incident, but the British Foreign Secretary finally agreed that Sol was right, and overnight the skipper who had been called a disgrace to Gloucester's fleet became his hero."
Jacobs' courage took him everywhere, including a birding expedition to the subarctic where he befriended Indian and Eskimo chiefs.
When he was not on the water, writes Brigham, Jacobs was "devoted to family, church and community" as elected director of Gloucester National Bank.
In 1922, at the age of 74, the captain was found lifeless by his wife in the cellar of their Gloucester home.
Brigham's book, "On Opposite Tacks – When Artist John Sloan & Capt. Solomon Jacobs Crossed Wakes in Wartime Gloucester", can be found at http://whalesjaw.com/. He also wrote "Ten Pound Island – Where the Coast Guard Earned its Wings", "Phoenix of the Seas" and "Gloucester's Bargain with the Sea".
Want to suggest your favorite trail for review? Inform editor-in-chief Taylor Ann Bradford. Although homing pigeon is her preferred mode of communication, she can be reached at 978-675-2705 or [email protected]
PARK VISIT
When you arrive on Harbor Loop in Gloucester, you may come across another park which is closest to Rogers Street – Fitz Henry Lane Park, which is home to the home of the late artist.
Solomon Jacobs Park is the closest expanse of greenery to the water.
We the explorers suggest that you visit both parks on your trip, as they hold a rich history for this seaside community.