Step back in time with a hike to Hewitt Farm in North Stonington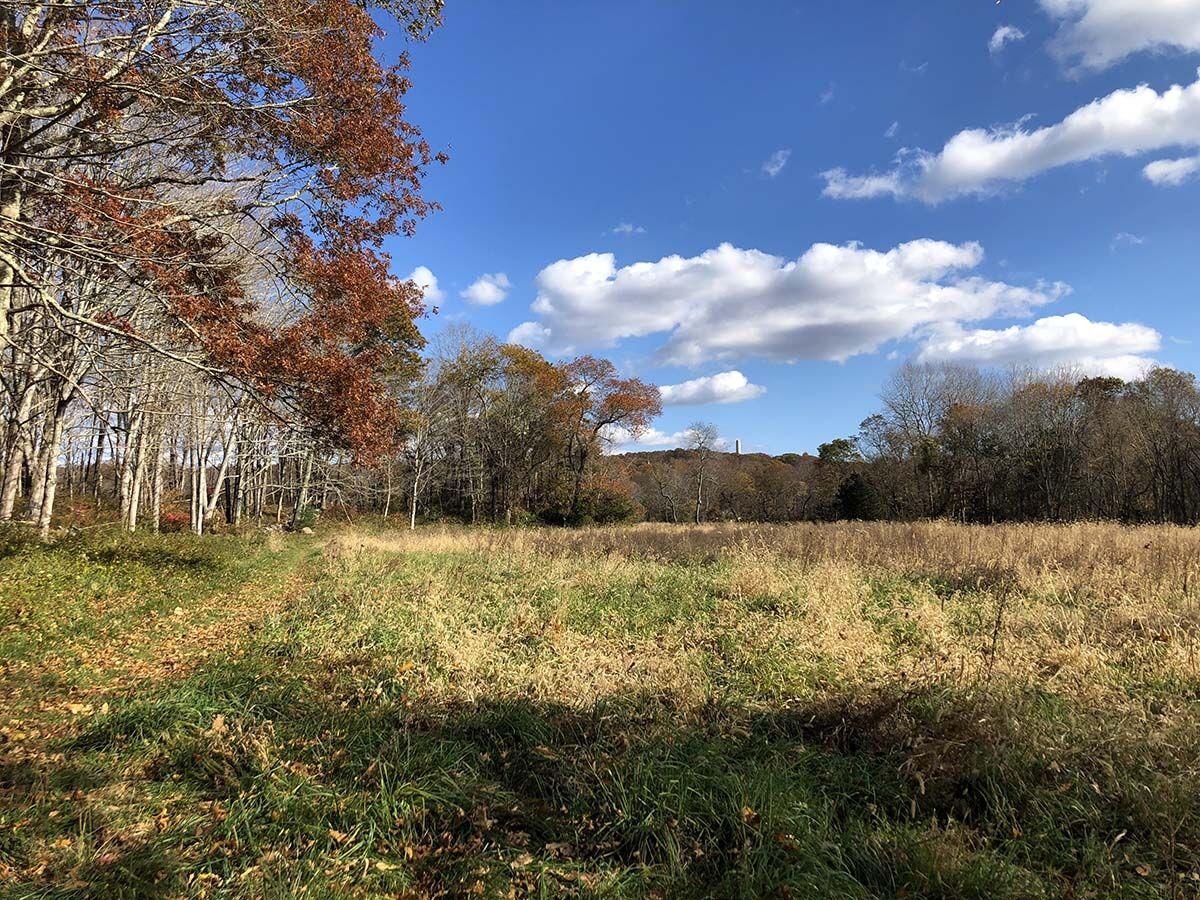 Hewitt Farm
North Stonington
The bottom line: Numerous trails take visitors through pristine fields, forests and down the Shunock River. The Bicentennial Trail shows the city's past and a pretty glacial formation known as "Tipping Rock".
Difficulty level: Easy to moderate, especially along the Bicentennial Trail with several long inclines. Footing can be difficult in some areas along the pond with exposed root and wet areas. All trails are well marked and maintained.
Total mileage: There are several kilometers of trails through the farm and along the dirt roads.
directions: Take I-95 to Exit 92 and turn left onto Route 2. Follow Route 2 through the roundabout and for several miles. Look for the entrance to the reserve on the right at Hewitt Road. Get a map of the farm at northstoningtonct.gov/hewitt-farm-committee.
Accepted animals ? Dogs on a leash are allowed and must be cleaned up afterwards with the waste removed if they are placed in a plastic bag.
Nearby activities
The tin merchant
The restaurant offers artisan fare including soups, salads, meat sandwiches from North Stonington's Beriah Lewis Farm, and dinner specials like local squid and moat. The aim is to "showcase local farmers, fishermen and artisans". The Tin Peddler's pantry includes local dairy products, cheese, eggs, jams and a wide selection of specialty dry products. Special events are held throughout the year, including a Chef Seacoast Mushrooms dinner on January 16th and "dumplings from around the world" on January 30th. 230 Norwich Westerly Road, North Stonington, 860-245-4249, thetinpeddler.com
Jonathan Edwards Vineyard
Billed as a "bi-coastal" winery, Jonathan Edwards has been offering a taste of Napa Valley, Connecticut since its first harvest in 1999. The winery offers wine tasting tours through the vineyards with a tour vats and barrels. A selection of cheeses and cold cuts, crackers and high non-alcoholic drinks are also available. 74 Chester Maine Road, North Stonington, 860-215-3725, jedwardswinery.com
Coogan Farm Nature and Heritage Center
Spanning 45 acres, Coogan Farm is the last parcel of undeveloped farmland between downtown Mystic, the Mystic Seaport Museum, and the Mystic Aquarium. The farm is a stepping back in time with trails along fields bounded by huge stone walls – some nearly six feet high with massive boulders at the base. Another must-see is the huge and elaborate foundation of a 49-room Victorian mansion that was never built. 162 Greenmanville Ave., Mystic, dpnc.org/coogan-farm