Ruth Ellis – Osceola-Sentinel Stand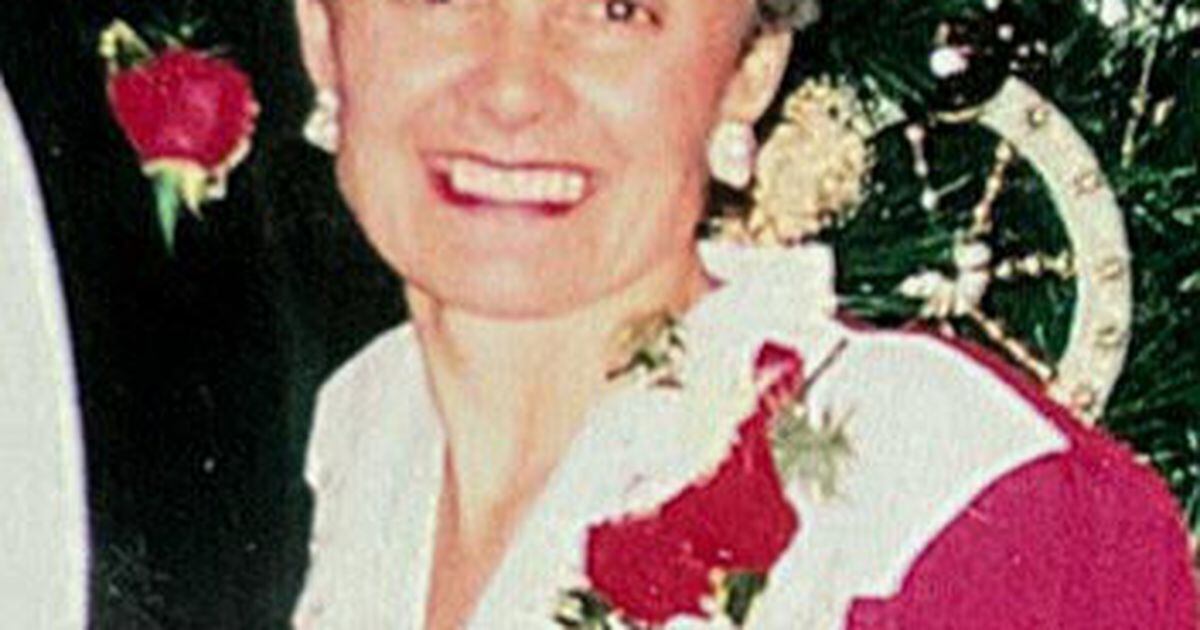 Marilyn Ruth Ellis, daughter of John Orville Goodwin and Eula Carolyn (Ashby) Goodwin was born on August 2, 1942 in Osceola, Iowa and went to join her Lord and Savior on September 22, 2021 at age 79.
Ruth was educated at Mormon Trail High School where she graduated in 1960 and then attended the American Institute of Business.
She married Marvin Dean Ellis, Jr. on June 23, 1962 at LeRoy Church and the Lord blessed this 59-year union with three children, Douglas, Robert and Teresa.
Ruth and Marvin spent their lives working together on their farm in Weldon, raising their two children, and taking care of their animals and the land, which she truly loved. She loved to sing, garden, bird watch, but her true love was to serve her Lord and her daily Bible devotions. Ruth was a dedicated member of the Emmanuel Lutheran Church in Osceola where she had been a member for 49 years. She sincerely loved people and joyfully served her Lord and the needs of others, no matter who they were or how well she knew them. As a farmer, Ruth's job was never done, whether it was feeding the cattle, serving as a midwife to each sow as they had their piglets, or working in the fields. She would then come to her home to cook, clean and take care of her family. Ruth never complained and always did her job with joy. She loved her children immensely and never missed an opportunity to encourage them and teach them the ways of the Lord.
Those parents who preceded Ruth in death were her parents, John and Eula Goodwin; son, Douglas D. Ellis; stepfather and stepmother, Marvin and Wilma Ellis; and brother-in-law Ronald Jacobs.
Ruth lets her memory be cherished: husband, Marvin D. Ellis, Jr. of Weldon, IA; son, Robert J. Ellis and wife Becca of San Antonio, TX; daughter, Teresa M. Sabanty and husband Steve of St. Charles, IL; granddaughter, Demitria M. Sabanty of Minneapolis, MN; brother, John O. Goodwin and wife Shirley of Ankeny, IA; sister, Nancy Jacobs of Fort. Worth, Texas; sisters-in-law, Erma Fight and husband Larry, and Eva Davison of Davenport, IA; brother-in-law, Robert Ellis and wife Patty of Star Prairie, WI; nieces, Lila Santoro de Fort. Worth, Texas; Debbie Smith and her husband Tim of Walcott, IA; Diane Fight from Davenport, IA; and Laurie Klein of Star Prairie, WI; nephew, David Ellis and wife Dawn of Westminster, CO; as well as other relatives and many special friends.
Services will be held at Immanuel Lutheran Church on Monday, September 27, 2021 at 10:30 a.m. with Pastor Daryl Thompkins officiating.
The family will welcome friends from 9:30 a.m. to 10:30 a.m. on Monday, September 27, 2021 at Kale Funeral Home.
A live broadcast of the service will be available on www.kalefuneralhome.com on Ruth's tribute wall starting at 10:30 a.m. Monday.
Interment will be in Maple Hill Cemetery
Memorial contributions can be made to Immanuel Lutheran Church 101 East View Place, Osceola, IA 50213
Online condolences can be sent to family at www.kalefuneralhome.com