Quintina J. Huestis | Bourne obituary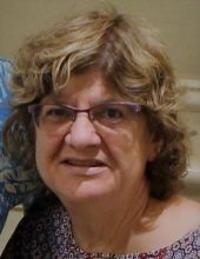 Quintina Jane Huestis, a former resident of Pocasset, died suddenly at her home in Pascoag, Rhode Island on June 5. She was 62 years old.
She was the wife of David A. Huestis for 35 years.
Born in Harrisburg, Pennsylvania, she was the daughter of Ruth A. (Souder) and Anthony J. Pala. Her early childhood was spent in Hershey, then Newburgh, New York, then her family moved to Pocasset and she joined the 6th grade at the former Bourne Grammar School in Bourne Village, where the Jonathan Bourne Public Library is now located. . She grew up in the Picture Lake neighborhood.
An accomplished student, she was a member of the National Honor Society and played field hockey at Bourne High School, from which she graduated with the Class of 1976.
She began her undergraduate studies at Anna Maria College in Paxton, then changed her focus from education to anthropology and transferred to Franklin Pierce College in Rindge, New Hampshire. A highlight of his studies was a trip to Edinburgh, Scotland, to participate in an archaeological dig. She also spent a summer researching and tagging artifacts at Plimoth Plantation. She received a Bachelor of Arts in Behavioral Science from Franklin Pierce in 1980.
While working at the Hayden Planetarium at the Boston Museum of Science, she met David Huestis. She then moved to Rhode Island from Cape Town, and they were married on October 26, 1985 at St. Barnabas Episcopal Church in Falmouth.
Ms. Huestis worked for 20 years as a Senior Marketing Research Consultant at MetLife Auto & Home in Warwick, Rhode Island.
She shared her husband's passion for astronomy and was a member of Skyscrapers, Inc., the operators of the Seagrave Memorial Observatory in North Scituate, Rhode Island. She also enjoyed birding and the couple traveled across the United States on birding trips, as well as on several solar eclipse expeditions. She often joined her husband in their garden to attend a special astronomical event. She was a supporter of the National Audubon Society.
A voracious reader from a young age, Ms. Huestis has organized and been a member of several book clubs. In recent years, she has become a parishioner of the Saint-Eugène de Chepachet church and has actively participated in the church's rosary group.
Besides her husband, she leaves her siblings, David J. Pala of Pittsburg, Pa., Kathleen J. Croker of Dennis and A. James Pala Jr. of Falls Church, Virginia; and the extended family.
She was predeceased by her mother, who died in 2009, and by her father, who died in 2017.
A Christian burial mass will be held on Saturday, June 19 at 11 a.m. at St. Eugene Church, 1251 Putnam Pike in Chepachet, Rhode Island.