Fall has arrived, bringing with it balmy temperatures, colorful foliage, and lots of fun. Using your suggestions, we create a list of all the events and activities people should be doing to make the most of Minnesota's fall, before it's over.
What are we missing? Tell us about your favorite fall activity.
1) Peep the fantastic fall foliage
The most suggested activity: leaf observation! Minnesota is home to 66 state parks and nine outdoor recreation areas, many of which are teeming with fall colors throughout the season.
However, not all regions of the state peak at the same time, so you'll want to keep an eye on the Department of Natural Resources. "Fall color search"For the best time and the best places to catch all your favorite reds, yellows and oranges.
You can also find a breakdown of the best parks to visit each week on our website.
A few of you in the audience also shouted out these specific recommendations for some great views of the fall colors:
To roll Highway 61 to see a lot quickly along the Mississippi.

Another great ride: Highway 38 from Grand Rapids to Bigfork.

And one more: The Otter Trail Scenic Drive.

Take a day of boating on Lake Superior to discover the fall shore.

Get a bird's-eye view of the trees by gondola in Lutsen.

Hike through the colors at Tettegouche State Park.

Walk it Lost 40 track in the Chippewa National Forest.

Palisade Head on the North Shore is "a must! "
2) find the apple of your eye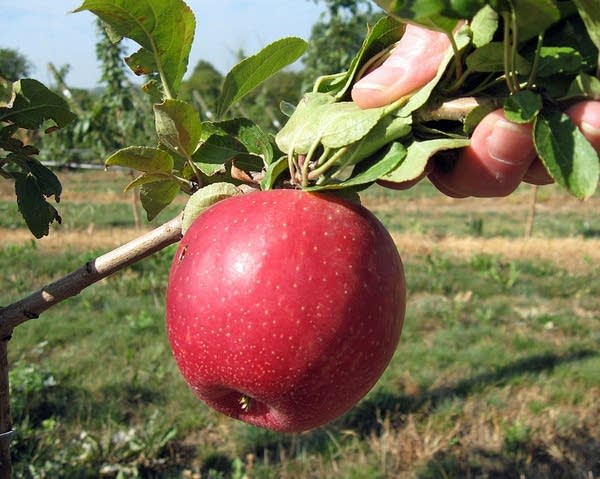 Apple picking is a fun, family-friendly, and downright delicious fall activity that you won't want to miss.
You can find apple orchards scattered throughout the state, many of which offer cider tastings, hay walks, kids' zoos, baked goods, and of course the option to choose your own basket of apples. to take home. Because they just taste better that way.
Find an orchard near you using this practice directly from the Minnesota Department of Agriculture.
3) be afraid on purpose
The scary season is coming. Fortunately, Minnesota is home to many haunted houses, hay drives, and more.
Are you looking to really scream? Or maybe you just want some jump scares. Minnesota Haunted Houses is a unique online store to find a spooky attraction near you, with a "Fear Factor" rating and customer reviews to help you choose a haunt in your comfort zone.
4) Take part in the Twin Cities Marathon (or cheer them on)
The Twin Cities Marathon is one of the state's largest running events. Attendees will rush from downtown Minneapolis to the State Capitol in St. Paul on Sunday, October 3, and there will be events all weekend.
This year, in order to combat the spread of COVID-19, there will be both in-person and virtual options to run the course as well as a new reimbursement policy.
And if you miss the marathon, here are some running tracks to discover at your own pace.
5) Camp among the changing trees
Camping in Minnesota is a year round affair – yes, even winter camping has its joys. But it's even more refreshing to pitch your tent and gather around a campfire in the crisp fall air.
Just like in other seasons, fall camping comes with unique benefits and challenges. Minnesota Monthly has put together a useful list things to consider when planning your fall camping trip. For example: Colder weather means fewer pesky bugs, but the need for more layers and firewood to keep you warm.
The extra wrapping is well worth it to wake up surrounded by the beautiful fall colors.
6) pick (and carve) a pumpkin
In order to make the perfect Jack-O'-Lantern, you will first need to find the perfect pumpkin.
Similar to visiting an apple orchard, if you pass by a field of Minnesota pumpkins, chances are you're getting more than just a gourd. Tractors, farm animals, decorative corn and more – find a patch with exactly what you're looking for using this online database listing farms by county.
7) shop the local fall farmer's markets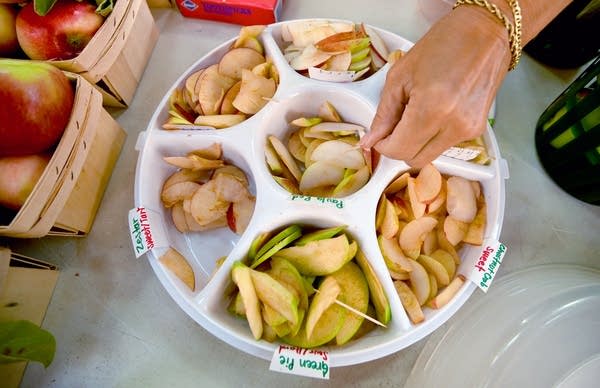 You'll soon see the summer fare swapped for fall produce, homemade fall decorations, and plenty of cinnamon-flavored baked goods. Savor a hot drink while browsing and supporting local farmers and artists.
Find a market near you using this handy map and database of Minnesota Grown.
8) Well done with a seasonal beer
Ciders, Oktoberfests and lots and lots of pumpkin-flavored beer. Find your favorite seasonal spirits at a brewery near you or plan a trip to one of the many brewing events happening just for fall.
To try a bunch at a time, consider the Fall beer review October 16, which will bring together more than 80 breweries. Or the Big River Northeastern Beer Festival October 2 with over 30 breweries.
For all Oktoberfest fans, here is a list of celebrations around the state.
9) serve your own seasonal treats
Don't know what to do with all those pumpkins and squash? Looking for something warm to eat on a cold fall evening?
La Splendide Table a pages on recipe pages for pies, soups and other delicacies perfect for the fall season. And if you've been to an orchard before, here are six recipes to help you use these delicious apples.
10) Watch our feathered friends fly south
Many Minnesota birds will soon be flying into the chicken coop, heading to warmer climates. This makes this season a great season for bird watchers. Check out our pro tips for birding in Minnesota, then grab your binoculars and look skyward!
Here is an overview what birds are still there, and how long you need to see them.
11) help grow the forests of Minnesota
Each year, the DNR asks the public for help in locating seedlings for the Minnesota State Forest Nursery. And with the continued drought this year, your help is more important than ever.
You can find a list of the different seeds and cones in demand. on their website, but before you go looking, call your local forestry office to check what is needed in your area.
Once you've done that, get a group of family or friends together to make cone hunting easy and fun!
Get tips on fun activities and events in the state every weekend in by subscribing to the 'sotan newsletter.
You make MPR News possible. Individual donations are the source of the clarity of our reporters' coverage across the state, the stories that connect us, and the conversations that offer insight. Help us ensure that MPR remains a resource that brings people together in Minnesota.
Make a donation today. A donation of $ 17 makes a difference.