Since its launch in December 2012, the Khyber Himalayan Resort and Spa, Gulmarg has won several accolades and appreciations for its impeccable service, warm hospitality and international standard facilities. This gorgeous resort is truly a fantasy, straight out of a postcard, as the drama of the changing seasons plays out here all year round. Vinit Chhabra, General Manager, The Khyber Himalayan Resort and Spa, Gulmarg, is more than happy to share the dynamics and allure surrounding this breathtaking property, which has drawn visitors back time and time again, as we at TTJ delve deeper to know more about the exquisite hill station.
– Prashant Nayak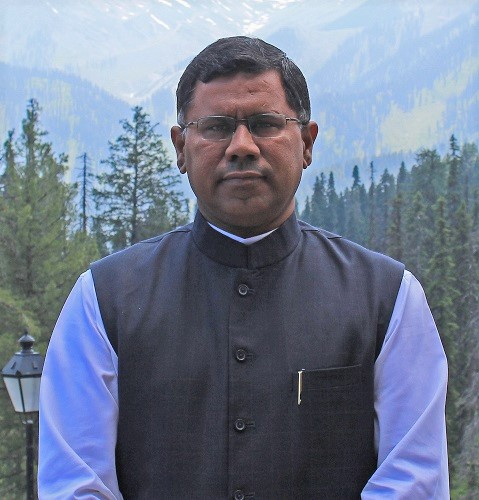 Q. When did Khyber Himalayan Resort and Spa, Gulmarg restart operations? How has your rebirth story been since the reboot?
Khyber restarted operations in September 2020 after the first wave of the pandemic hit the world. Luckily for Kashmir and Khyber in particular, the recovery was quick as everyone was looking to travel post-lockdown and we provided a safe and healthy outdoor environment. So far, Kashmir has been a favorite destination for high-end domestic travelers who have had to put their outbound trip on hold due to travel restrictions. Thanks to the proactive measures taken by UT and the airlines offering daily flights to Srinagar, the destination has become easily accessible to all.
Q. What has been the resort's biggest challenge with COVID-19 to date?
The pandemic, coupled with varying state guidelines, has been extremely discouraging for domestic travelers while consolidating their travel plans. However, in Kashmir, we were really lucky because despite all these challenges, we had good occupations. The positive approach of the J&K government has also worked well for all of us. Winter 2020 has been a blessing for Kashmir tourism and so far we have had a dream run.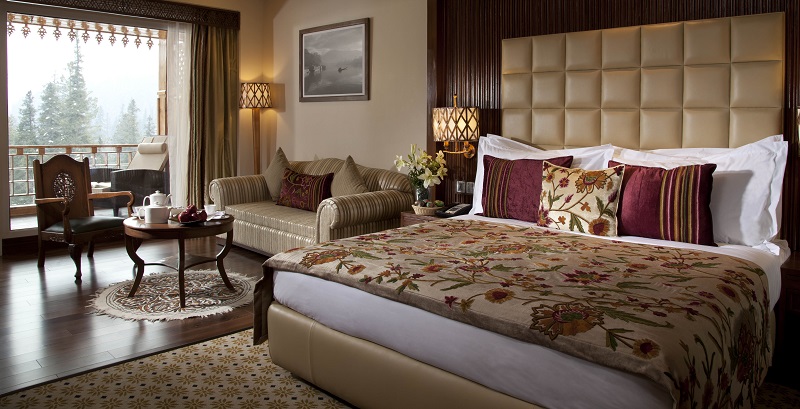 Q. What makes your property unique from other hotels and resorts in Gulmarg? What are the current average occupancies and ARRs of the resort?
The Khyber is located at an elevation of 8,825 feet in the Pir Panjal Range of the majestic Himalayas and spans seven acres in a pristine pine valley. Our world-class 85-key resort, clad in wood and stone, offers breathtaking views of the snow-capped peaks of Affarwat. The resort is a short walk from the Gulmarg Gondola, the highest ski lift in the world. This is also home to L'OCCITANE's Khyber Spa with stunning views from all of its treatment rooms, offering luxurious and holistic spa treatments inspired by the rituals of Provence, France.
The Khyber is a recognized brand that has been a favorite hotel for many travelers over the past decade and has also consistently won awards. It is the only world class hotel and it offers the best accommodation, service and views in Gulmarg. The average occupancy rate is 90% and the ARR of Rs 35,000 has remained constant over the past four months.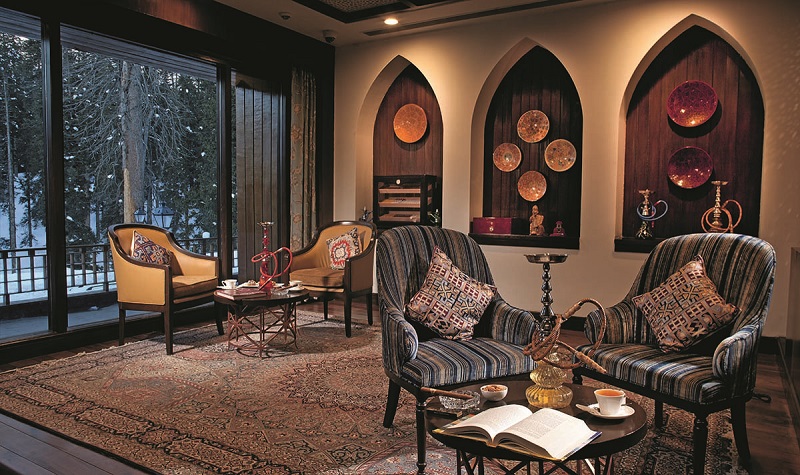 Q. What types of accommodation and adventure activities are available at the resort and what are the immersive experiences to be had at Khyber Himalayan Resort and Spa, Gulmarg? Which season sees the most visitors?
The Khyber truly embodies the magnificence of Gulmarg. We offer a range of accommodation, from a Presidential Cottage to Deluxe One and Two Bedroom Cottages, Deluxe Rooms with balconies overlooking the Himalayan Ranges or Gulmarg Grasslands and Premium Rooms.
Guests can enjoy a host of activities such as ATV rides, mountain biking, gondola rides, horse riding, rock climbing, trout fishing, photographic safaris and jeep tours in spring and summer.
For adventurers, the most exhilarating is the trek to the frozen Alpather Lake at the foot of Apharwat Peak at 4200m, because once there it's a sight not to be missed!
In winter, the snowy sight of Gulmarg makes the whole region look like a fairy tale. For many, the sight of the first snowfall gives an unparalleled sense of excitement. The unique off-piste ski slopes add to its appeal and of course staying at the Khyber, located right next to the ski lift, is an added bonus.
Winter activities include skiing, heliskiing, ice skating, snowboarding, snowmobile rides, sledding, and more. And if you're not feeling adventurous, sit back, enjoy a piping hot cup of Kahwa and read your favorite book while it's snowing in the background or opt for a relaxing spa treatment or a dip in the indoor pool. all the time.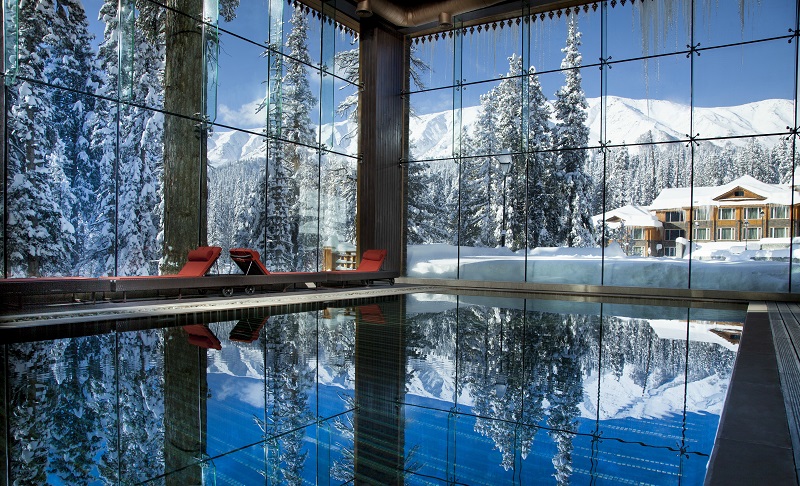 We have a year-round "Activity Concierge" who helps guests plan these exciting outdoor activities as well as those offered at the resort, such as movies at The Den, our mini cinema, the igloo play area for young children and billiards to name a few. which are also very popular with our customers.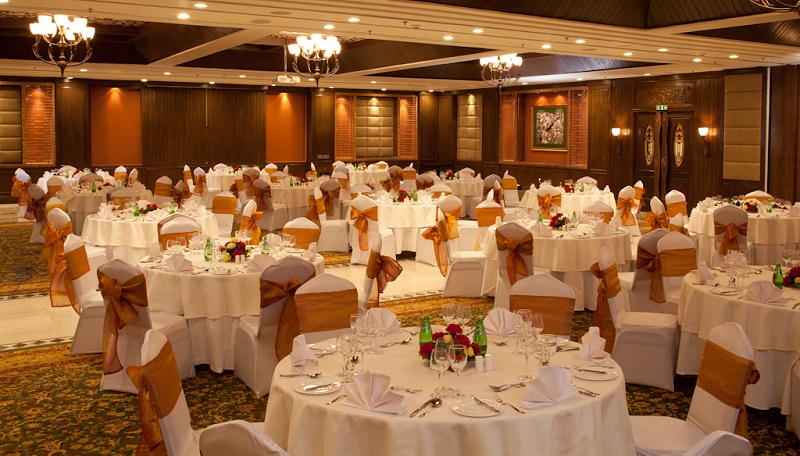 Q. The resort is also known for weddings and MICE events. Tell us about your hotel's strong point in the wedding and MICE segments?
Gulmarg, Kashmir as a destination, is blessed with immense scenic beauty and we strive to bring it to life for all market segments. Although Gulmarg has always been known as a popular holiday and honeymoon destination, we are now focusing on promoting it as a wedding and MICE destination.
Until the opening of the Khyber, there were no hotels offering a large inventory of rooms or even banquet halls. The Khyber offers over 10,000 square feet of meeting, banquet and event space, including the beautifully landscaped Paradeez Gardens and an amphitheater.
The Khyber offers a unique setting year-round and is well-appointed for any gathering – for board meetings or brainstorming sessions, a destination wedding or an off-site motivational venture, and can easily accommodate a wedding or corporate event for up to 200 guests.
Q. Please give us an overview of the attractiveness factor of Gulmarg in terms of tourism and hospitality?
Gulmarg is an important part of the Kashmir tourist circuit and one of the best in terms of development and infrastructure. It features the main attraction – Gulmarg Gondola which takes tourists up Kongdoori Mountain in Phase 1 and Affarwat Peak in Phase 2 at 4390 meters where tourists can experience snow all year round.
Q. What are your marketing initiatives and strategies regarding retaining old business partners and exploring new business from potential markets in India?
We have a strong relationship with all of our business partners. We regularly attend trade shows to network and grow our market base. However, domestic tourists remain the backbone of tourism in Kashmir and metros the main source markets but HNI in tier two cities of Punjab, UP and south are new markets which we are also targeting now.
Q. J&K has received huge tourist traffic this year. How have Gulmarg's tourism stakeholders maximized the potential? What are the feelings of the travel and hospitality industry in the state?
Gulmarg has always had heavy traffic, mainly during the winters, and this has evolved and increased over the past few years. But, with the opening of The Khyber ten years ago, the destination has transformed from a popular winter tourist spot to a year-round destination. This was undoubtedly supported by the controlled situation in the valley and the active role of all stakeholders, including hoteliers, government departments, transporters, artisans and local guides and vendors. The steady flow of tourists since December 2020 further encourages and arouses the interest of stakeholders, and this development will surely pave the way for a brighter future for the travel and hospitality industry in Jammu and Kashmir.