Be a tourist in your home country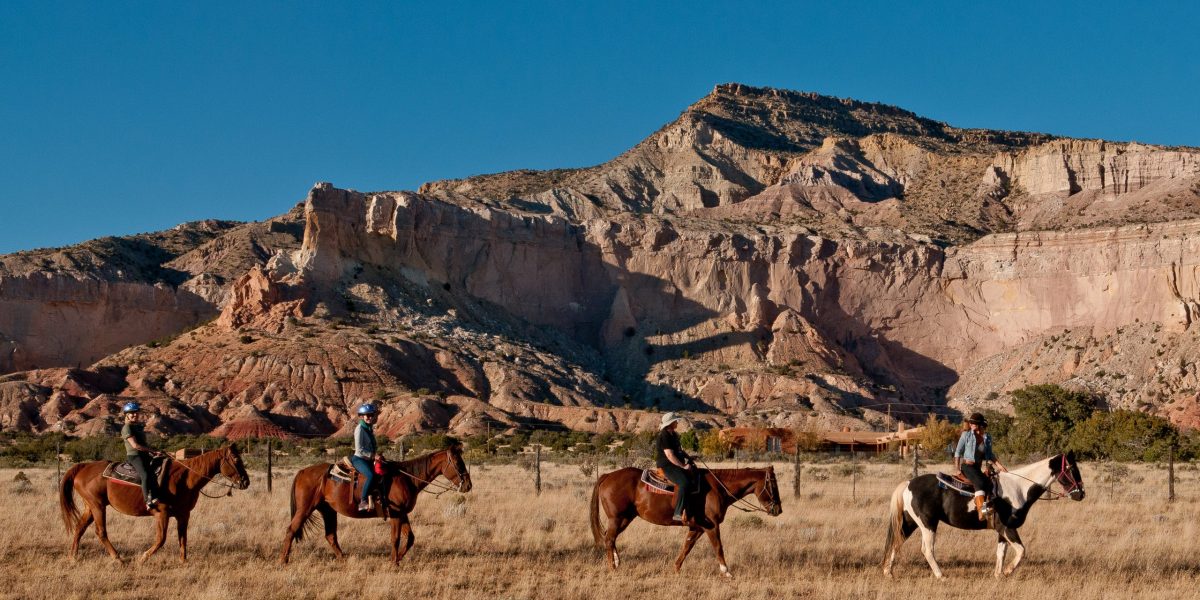 It's time to to party! We are no longer confined to our homes and have made the welcome mat available to those in the United States and locals planning a vacation rather than going overseas. As we emerge, starved for stimuli and overloaded with the virtual realm of home classrooms and ad nauseum streaming sitcoms, it's time to roam the state's highways and mountain peaks, or explore locally. what the land of enchantment can offer us.
Finally, as of July 1, there is no longer any color-coding system, county by county, as the health restrictions related to COVID-19 on commercial and daily activities are lifted. Limitations on mass gatherings are gone, and state businesses can now operate at 100% of their maximum occupancy, as all pandemic-related capacity restrictions on all forms of business activity are dropped by the State.
Although there have been no state travel restrictions or requirements since mid-February, many state residents have chosen to continue to hide in their homes and stay safe. "I firmly believe that unlimited possibility awaits us on the other side of this crisis, and I am confident that by continuing to work together for the betterment of all workers and families in New Mexico, we will be a national model of recovery, growth and new opportunities. Governor Michelle Lujan Grisham said.
We live in a state where tourists have come from all over the world to discover and explore our land. There is a wide variety of possibilities for a traveler to rave about our state. To help jumpstart the post-COVID recovery, New Mexicans are encouraged to join inbound tourists for a stay and immerse themselves in local experiences that combine adventure and culture.
The state will continue to follow CDC guidelines for face coverings. Businesses may still require additional precautions to ensure the health and safety of their customers and staff and are urged to adopt whatever face mask and social distancing measures they deem appropriate.
The New Mexico Department of Tourism (NMTD) placed the Tourism Injury Index data dashboard on the NMTD website in January to help track and understand the economic impact of the pandemic on the tourism industry in New Mexico. The scoreboard assesses the likelihood of a rapid recovery in the tourism industry by county.
As we move out of the restrictions, Bernalillo, Santa Fe, Eddy, Socorro, McKinley, Guadalupe, and Quay counties are a good place to spend your money. These specific counties are facing a more difficult recovery due to severe economic damage and a slower expected recovery timeframe.
"The numbers in this data dashboard and the results of the Tourism Injury Index show just how imperative it is that we invest in the recovery of tourism that supports every part of our state right now," the Cabinet Secretary said. , Jen Paul Schroer.
Lawmakers are appropriating a lot of dollars to help revive the state's economy. The executive budget recommendation for fiscal year 22 included a special allocation of $ 25 million for tourism revival. "The $ 25 million special credit is a targeted investment in the tourism recovery that will keep New Mexico competitive and help jumpstart our economy as we begin to promote travel again," said Schroer.
Mayor Tim Keller has earmarked $ 1.5 million to promote Albuquerque to Americans and locals wanting to resume their vacations. The Tenant Tax Advisory Board will administer the funds of several tourism partners, including the Albuquerque Convention Center, Visit Albuquerque, and the Greater Albuquerque Hotel and Lodging Association. "We know how much the Albuquerque tourism industry has suffered from the pandemic. Helping them get back on their feet will boost the entire local economy and bring jobs back to the Burqueños earlier, "said Mayor Keller.
The blue skies of New Mexico and the visual intensity of color, art, music, cuisine and dance intertwined with the heritage of Indian, Hispanic and Anglo cultures are found nowhere else in America. From Antiquity to the present day, the legacy of those who lived, loved and died in the lands of the high desert have brought an incredible diversity, vibrant traditions and values ​​that make the Land of Enchantment the tourist destination. that it is today.
The New Mexico True branding was updated and the "Land of Enchantment" was finally added to the logo. No fuss. It's on our license plates since 1941! "Now that we are on the cusp of an era of renewal for the New Mexico tourism industry, we hope that the refresh of the New Mexico True brand will provide the inspiration and revitalization we will need to rebuild the region. application for trips to New Mexico. "said Secretary Schroer.
For locals, staycations are a great way to save money and relax without having to get your luggage through international customs and the airport. A stay can save a family hundreds of dollars in travel costs and bring income to the local economy. Local stores, restaurants and hotels can benefit not only from out-of-state tourist dollars, but also from our citizens' tourism dollars.
Take day trips. Do crazy things on a date night. Take a mini road trip. Spend a day at the spa. Get out there and explore your city. Camp in the yard and have your meals delivered. Go to a local festival or a free concert. Rent bikes and go for a ride. Go shopping, because taking a day or two just to shop can be relaxing in itself.
Search the web to discover new places in your own city and state. Make sure the place you plan to go is open again. It's amazing how getting away from it all to a new place in your hometown can be so refreshing. It's somewhere different from the four walls of a house, and that's what really matters.
"The best is yet to come. It would not have been possible without the commitment and sacrifice of so many people in our state. We looked out for each other. We made some tough choices. We did it. together, with the courage, persistence and compassion that make us who we are as New Mexicans, "said Lujan Grisham.
Explore New Mexico vacations and plan your next trip by visiting newmexico.org.