Originally called the Wuding River (lit.: "unfixed river"), the Yongding River is one of the four main rivers of the Haihe River system, which originates in… The Yongding , which flows through Mentougou, Shijingshan, Fengtai, Fangshan and Daxing in Beijing, is also the largest river flowing through the city, with a length of about 170 km and an area of ​​nearly 3,200 square kilometers.
The Yongding River Cultural Belt also has various natural resources and rich historical and cultural sites. What are they?
Natural sites
Lingshan Scenic Area
The height of the peak that gives this scenic area its name, at 2303 meters, has earned it the nickname Everest of Beijing. Although the hike can be a bit challenging – but certainly not up there with Everest – the surrounding area is home to endless flowers and meadows, making it a scenic place to visit.
Mount Baihua
Located in the Mentougou District in the west of Beijing, this place is known as the natural botanical garden of northern China. When you get to the top, you will not only be able to take in the stunning scenery, but also take in a deep breath of fresh air.
Baiwangshan Forest Park
Located in the northwest part of Haidian District, Baiwangshan is the closest forest park to downtown Beijing. In 2001, it was rated as a AAA National Tourist Attraction.
Miaofeng Mountain
Also located in the district of Mentougou, this place is surrounded by abundant shrubs, flowers and thousands of hectares of roses. It was rated as a AAA National Tourist Attraction in 2005.
Fangshan Shidu Landscape Site
This area, in the southwest of Fangshan County, is known as the only place with large-scale karst landform in northern China. It is certainly a strikingly beautiful place for nature lovers to spend a day.
---
The Yongding River also has no shortage of cultural and historical relics, and you'll find plenty of places to explore to quench your thirst for history.
Historical sites
Zhoukoudian Historical Site Park
Located in Zhoukoudian, Fangshan District, this is a place for anyone who wants to experience what the Paleolithic Age was like in this region of China. In other words, it houses the remains of the famous Peking Man. Excavation of the area began in 1927, and the first skull aka Peking Man was unearthed in 1929. In 1987, it was listed as a UNESCO World Cultural Heritage Site.
The Summer Palace
In 1750, Emperor Qianlong began expanding this garden to prepare for his mother's 60th birthday. It was completed in 1764 and was named 清漪园 Qīng yī yuán. The park was then burnt down by the Anglo-French allied forces in the tenth year of Xianfeng in 1860 and rebuilt in 1888 and renamed 颐和园 Yí he yuan, known in English as the Summer Palace. It was listed as a UNESCO World Cultural Heritage Site in 1998.
Badachu Park
Located in Shijingshan District, this place has eight ancient temples, including Chang'an Temple, Lingguang Temple, and Zhengguo Temple. Lingguang Temple is particularly famous for housing the Buddha Tooth Relic (the only other recognized Buddha Tooth Relic in the world is in Sri Lanka).
Yunju Temple
Known as Dunhuang of Beijing, this place is famous for the cave which contains more than 15,000 stone carvings. For anyone interested in Buddhist culture, this place is a must visit.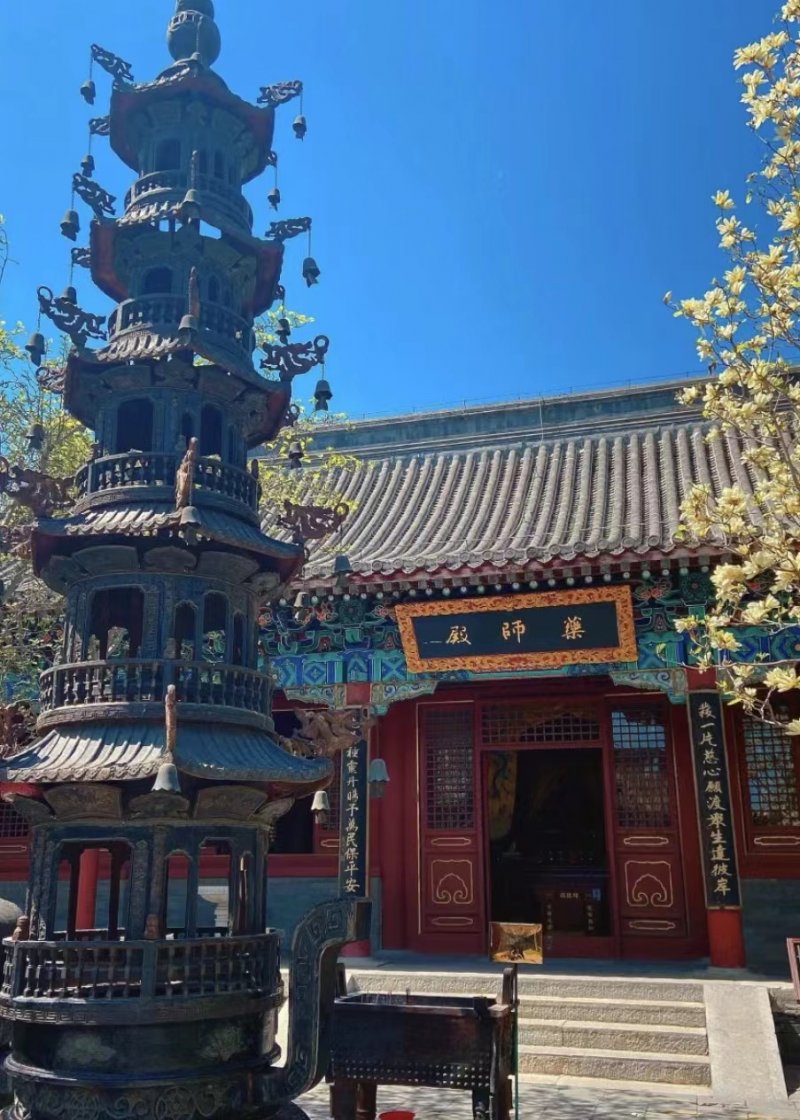 Read: Try stand-up paddle boarding at these spots
Diaping images