Winter is a good season for hiking in the foothills, and the Intemann Nature Trail is a piece of heaven with unspoiled foothills habitat. This feature of the trail is made even more special amid views of nearby major city buildings and the low hum of distant traffic.
The foothills habitat is a splendid mix of grassland plant species, yucca, montane scrub with mountain mahogany and Gambel oak; and scattered trees including junipers, Douglas firs, and Pinyon and Ponderosa pines. In the last half mile enjoy some bonus red sandstone formations.
From Manitou Avenue in Manitou Springs, head south on Crystal Park Road (just west of Highway 24). Follow the pleasant winding road for about 2.5 km to the start of the Intemann Nature trail and park along the road on the left/east side. The trail crosses the road here, so be sure to head east across Sutherland Creek. The first quarter mile is up quite steep using a few stair steps. Then the trail flattens out, following the contour of the ridge more and opening up views of Ute Pass to the north and Colorado Springs to the east.
Along the way, at the many trail intersections, obey the signs for Intemann Trail and the concurrent Ring the Peak Trail. Look for and listen for Townsend's Solitaires, perched atop the evergreens emitting their solitary call note.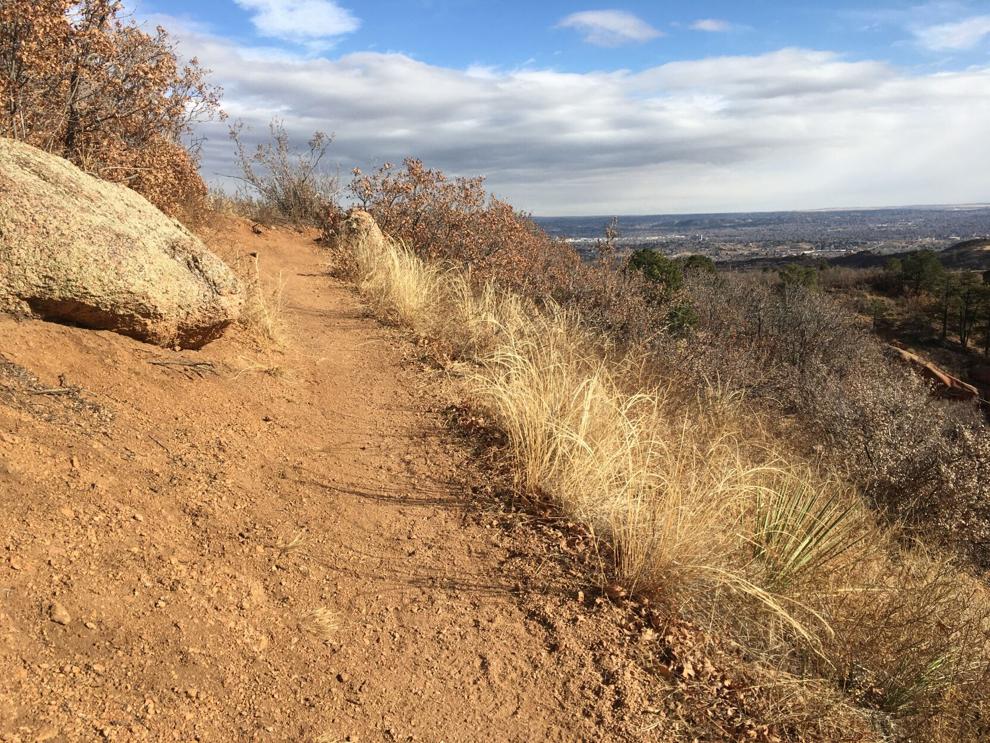 About 1.75 miles from the trailhead, reach a T-junction on the unsigned section 16 trail, but a white sign here marks the end of the Intemann nature trail. Turn around and repeat the slice of paradise back to the trailhead. An elderly gentleman I met lost in thought along the trail put it well: "Excuse me," he said, "I'm lost in dreamland here."
Joe LaFleur has lived at Woodland Park since 2016 and is an avid hiker who hits the trails weekly. Contact Joe with questions or comments at [email protected]. Hiking is great exercise but can be dangerous. Always be sure to plan well, check the weather, bring a printed map, tell someone where and when you are going, and contact them when you are safe to return.