Michael Briare and Jennifer Fox of Sacramento identified as 2 killed in Marin Headlands plane crashThe Vans RV-10 single-engine distress beacon was activated less than an hour after takeoff. Investigators quickly found the wreckage of the plane in thick fog less than two hours later on a hill northwest of the Golden Gate Bridge.
Question of the day – 5/9We close a Monday show with Tina's question of the day: what did you do last weekend?
Wiki Who? – 5/9John is here with another edition of Wiki Who?, he extracts obscure facts from the famous (and sometimes less famous) wikipedia pages. It's an all-Billy edition today, featuring musician Billy Joel, actor Billy Dee Williams and legendary TV pitchman Billy Mays! Play with us!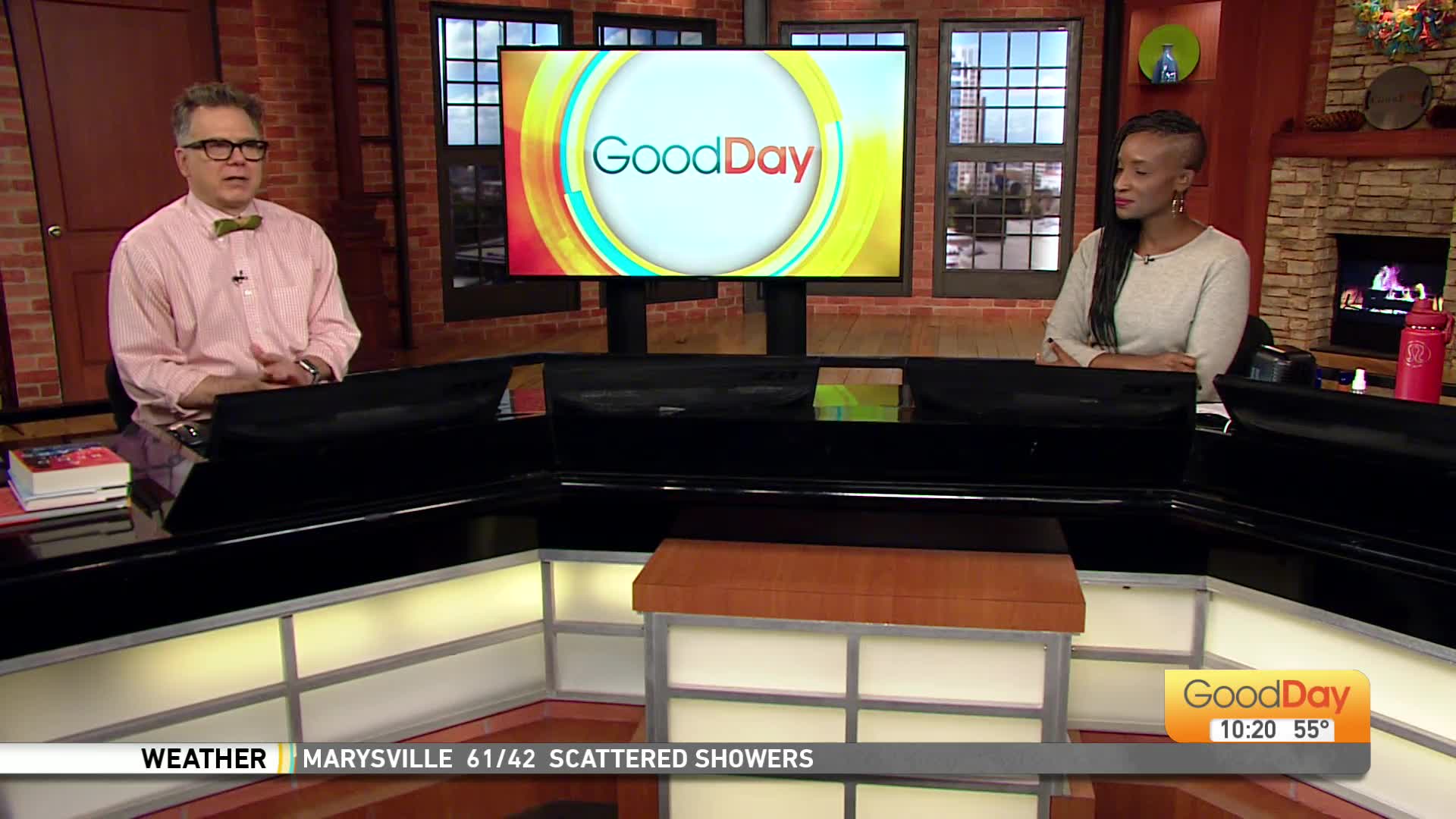 CJ's Jamaican Cooking and BBQ – We're making salad!A delicious, easy and flavorful salad mix with a combination of your favorite vegetable AND a special island dressing! Chef James Williams joins Tina to show us this tasty recipe!
50 Hikes with Kids: CaliforniaSummer is near! The Sacramento area and beyond is full of wonderful trails for kids of all ages. 50 Hikes with Kids: California not only offers kid-friendly color trail maps and descriptions, but also scavenger hunts for common species you'll find on the trail and interesting historical and geological finds! Author Wendy Gorton joins Dina to tell us more!
Good day rewind – 5/9Well, it's a long show, and you might have missed a moment or two today. Good news, you can find it here! It's the return of the good day!
Lena roomCody talks to actress Lena Hall about "Snowpiercer" and her new album! Check it out!
California 50 hikes with kidsWant to take the kids on a hike? We're joined by the author of California 50 Hikes with Kids who gives us the best places to hike!
Trivia ToastCheck Out Today's Trivia Toast
Teen music – 5/9It's time for a Monday teen song! After getting a microphone for Tracy, Tina has some random stuff from her playlist…play with us!
How to know if YOU ARE a bad boss!"Sometimes the truth hurts, but nothing good comes from dodging reality." That's one of the things you can learn from "How To Tell If You're An A**hole Boss", a candid book by HR consultant Tamica Sears! She joins Cody (and our boss, Tracy) in giving us some more tips on how to say…if you're, well, you know…
flat pubDo you like beer and mini golf? Check out Flatstick Pub where Lori scores under par!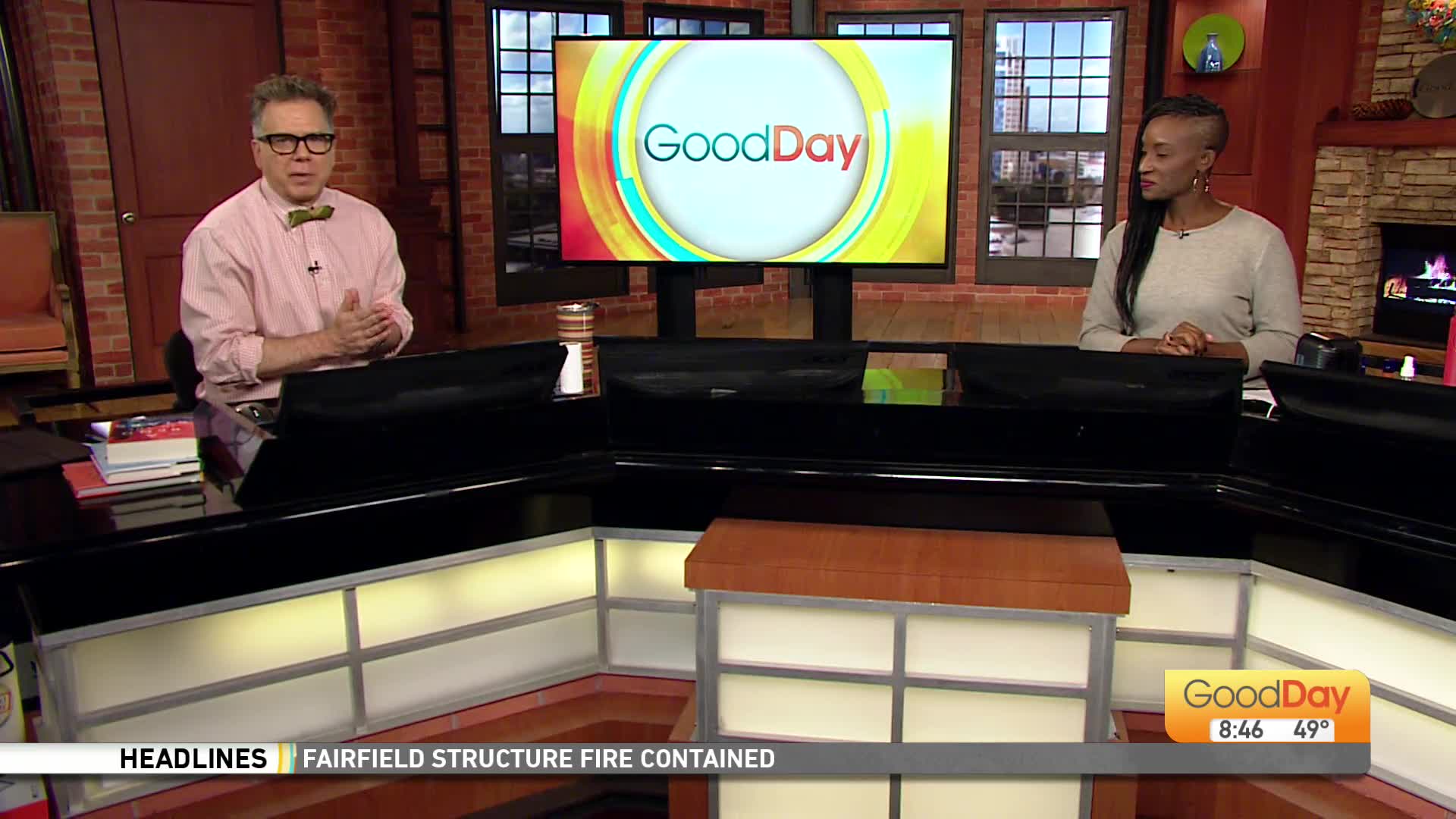 GullyRumpus FarmGullyRumpus Farm is a quail and chicken farm in the North Highlands that offers a hatching program for families and classrooms. Molly Riehl stops by to meet all the members of the farm and learn more about her at-home hatching program that YOU can participate in!
River Valley Garden ClubThe River Valley Garden Club is open to residents of Rancho Murieta, Sloughhouse, Wilton and surrounding communities. Community Outreach Chair Debbie Kolmodin joins Tina to tell us about the club, its upcoming events, and how you can join!
Digital Detox – Setting Tech Boundaries for Your KidsFlip those switches and keep your kids away from those screens! Molly DeFrank created Digital Detox to help set the right tech boundaries for your family, she joins Courtney with tips to help develop a long-term plan for lasting change for your kids (and maybe yourself)!
The waffle experienceDo you like waffles? Julissa Ortiz is at The Waffle Experience where they show us the many different waffle dishes they have for you! Check them!
Local students are getting degrees before degrees!Two local students put their home learning time to good use during the pandemic, earning AA degrees from Folsom Lake College before graduating from high school! Julissa Ortiz is in El Dorado Hills, meeting Amelia and Alyssa!
New Pickleball Complex at Spare Time Sports Club – RosevilleIt's the grand opening celebration for the largest pickleball center in the Sacramento area next Saturday, May 14, and we're getting a sneak peek! Lori Wallace is at the Spare Time Sports Club in Roseville, trying out the courts!
Directed by April-LynnDo you like crafts? Molly Riehl has the craft for you by April-Lynn. See what beautiful crafts you can get from this world-class designer.
Victims of Marin's plane crash have been identifiedThe Vans RV-10 single-engine distress beacon was activated less than an hour after takeoff. Investigators quickly found the wreckage of the plane in thick fog less than two hours later on a hill northwest of the Golden Gate Bridge.
Degrees before degreesMeet these two exceptional high schoolers who earned enough college credit to receive college diplomas BEFORE they graduated from high school!
PickleballLori Wallace is in Roseville at the new Pickleball facility. If you like pickleball, this is the place to play!
The Challenge: All StarsWe talk to the big stars of The Challenge: All Stars broadcast on Paramount+.
Multi-day firefighter training starting in Rocklin this weekIt is scheduled from Monday to Saturday.